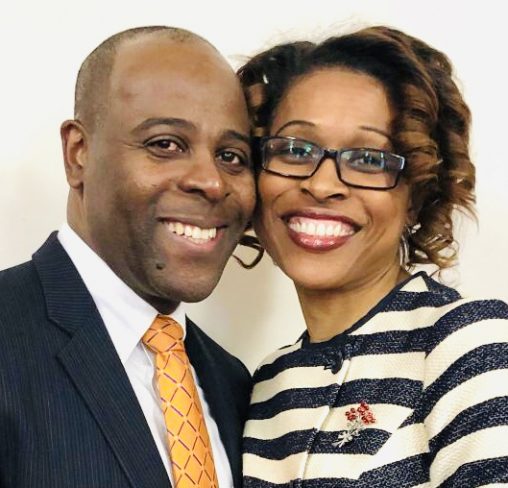 ---
Hempstead Seventh-day Adventist Church
265 Belmont Parkway
Hempstead, NY 11550-6539
---
Phone:       516-481-3252
---
Join Our Zoom Services
Meeting ID:      537 268 578 
PassCode:        977 151 
---
Sabbath School:        Saturday        9:45 AM
Divine Hour:               Saturday        11:00 AM
Bible Study:                Saturday        4:00 PM
Prayer Meeting:         Friday            7:30 PM
Prayer Meeting:         Sunday          7:00 PM
Youth Vespers:           Friday             7:30 PM
---
Join by Phone
Meeting ID: 537 268 578
PassCode:    977 151
1-929-436-2866     USA      New York
1-301-715-8592       USA       Germantown
1-312-626-6799      USA       Chicago
1-253-215-8782       USA       Tacoma
1-346-248-7799     USA       Houston
1-669-900-6833     USA      San Jose
Find your local number: 
---
ABOUT OUR PASTOR:
Pastor Neylon Samuel, is a committed Christian whose greatest joy is found in helping people to experience a life-changing encounter with the Lord Jesus Christ. His highest hopes, deepest passions, and loftiest aspirations stem from his relationship with his Lord and Savior, Jesus Christ. Pastor Sam has counted it a wonderful privilege and an exceeding great joy to serve as a co-laborer with Christ as a minister of the gospel for over 15 years.

Prayer is at the center of his life and the way he leads his ministry. His only desire is to be an effective servant of Jesus Christ, helping people to be ready for the Second Coming of Christ. As an expression of his commitment and conviction to the Father's will, his ministry is driven by the message found in Zechariah 4:6: "Not by might, nor by power, but by my Spirit, says the LORD Almighty." Pastor sums up his life in the words of the Apostle Paul: "However, I consider my life worth nothing to me; my only aim is to finish the race and complete the task the Lord Jesus has given me—the task of testifying to the good news of God's grace." (Acts 20:24 NIV).

Pastor Sam is privilege to share his life and ministry with the love of his live, Rhonda, his wife of 18 years and their two teenage sons, Zachari and Jeremi. Together, Pastor Sam and His family are committed to living and manifesting the character of Jesus Christ in every area of their lives as they work to prepare men and women for the soon return of their Lord and Savior Jesus Christ.
About Seventh-day Adventists
The Seventh-day Adventist Church is a mainstream Christian church with approximately 19 million members worldwide, including more than one million members in North America. The Seventh-day Adventist Church seeks to enhance quality of life for people everywhere and to let people know that Jesus is coming again soon.
Adventists believe that a Trinity of three persons—the Father, the Son, and the Holy Spirit—make up one God. They made salvation possible when Jesus, the Son, came to earth as a baby in Bethlehem and lived a sinless life in accordance with the Father's will. When Jesus was crucified for the sins of the people of the world and arose from the dead on the third day, victory was won for everyone.
When He returned to heaven following the resurrection, Jesus left the Holy Spirit to serve as our Comforter and Counselor. He promised to return to earth a second time to complete His plan of salvation and take His people to heaven. Adventists are among the believers who look forward to that day.
Adventists believe that God is concerned with the quality of human life, and that everything—the way we live, eat, speak, think, treat each other, and care for the world around us—is part of His plan. Our families, our children, our jobs, our talents, our money, and our time are all important to Him.